Hyundai has once again proven its dedication to providing its customers with quality vehicles. The 2017 Hyundai Sonata has earned the Automotive Science Group's (ASG) esteemed "Best Economic Performance" award in the full-size sedan category and the 2017 Hyundai Sonata Hybrid won the "Best All-Around Performance" honor. These awards weren't given freely. Both models had to stand the test of in-depth analysis, plus the 2017 Hyundai Sonata had to beat out 106 other models in its class.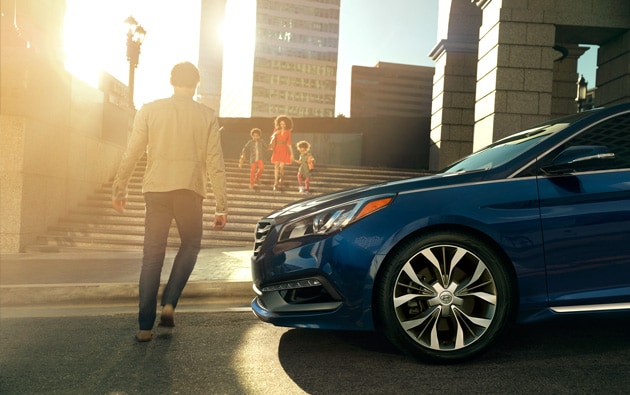 The ASG does an annual all-around performance evaluation, which is a combined analysis of environmental, social, and economic performance, including cost of ownership, resulting in a measurement called the Automotive Performance Index (API). "In a highly competitive class, the Sonata is a stand out that provides fuel efficient technologies at a best in class value," said Colby Self, founding partner and managing director, Automotive Science Group.
Get behind the wheel of a 2017 Hyundai Sonata by scheduling a test-drive with Hyundai of Plymouth by calling (888) 480-3980.