The respected automotive evaluator WardsAuto recently announced they would be making an addition to their popular "10 Best" lists in order to judge user experience. The 2017 Hyundai Elantra has landed on this list, joining several luxury vehicles, some of which are up to $100,000 more expensive! Take a look at the way WardsAuto defines and evaluates user experience, as well as how the 2017 Hyundai Elantra beat out vehicles that are more than twice as expensive.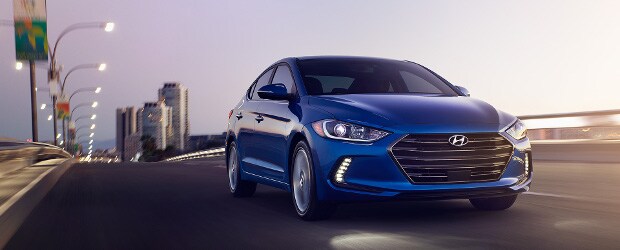 What Is UX?
User experience (UX) as described by WardsAuto is "the user-friendliness of vehicle systems designed to minimize distraction and frustration, prevent accidents and improve safety," meaning they are focused not only on features, but also how they improve drivability. The infotainment system, active safety technology, voice controls, smartphone connectivity, and more features were all thoroughly analyzed by WardsAuto evaluation experts for this list. These systems were judged on their ease of use and how well they improve the overall driving experience.
What Makes The 2017 Hyundai Elantra So Special?
WardsAuto notes that the 2017 Hyundai Elantra has exceptional safety features that are on-par with the offerings from big-name luxury brands. Adaptive Cruise Control, exceptional Lane Keep Assist, and Automatic Emergency Braking with Pedestrian Protection all provide an excellent value and make driving much more convenient. The evaluators made the comment that "a number of more expensive vehicles in the competition did not have this level of functionality." There are also several features that impressed WardsAuto, such as HID headlamps, Apple CarPlay, and Android Auto.
If you want to experience all of the award-winning technology inside the 2017 Hyundai Elantra for yourself, take a look at the online inventory at Hyundai of Plymouth and then schedule a test drive. If you have any more questions for our product experts at our Hyundai dealership in Plymouth, MA, please feel free to call us at (508) 503-1101.