When searching for a new SUV, Boston, MA car buyers are extremely concerned with safety ratings. The Insurance Institute for Highway Safety (IIHS) put the 2016 Hyundai Tucson through its grueling series of crash tests and found that it was a true standout when compared to other small SUV models from other manufacturers. There are several reasons why the 2016 Hyundai Tucson continues to win the IIHS Top Safety Pick+ award year after year.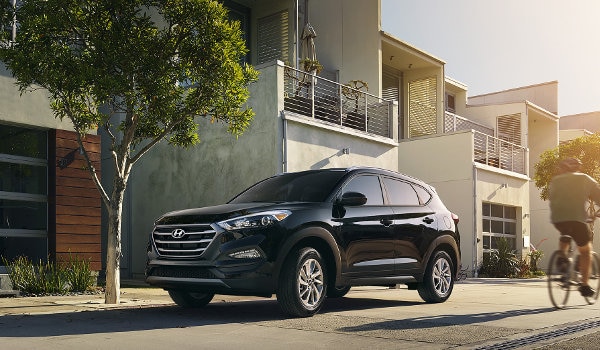 Redefining Safety Standards
The IIHS "overlap" test is made to simulate a collision where only the passenger side is affected during a head-on collision. Imagine that a vehicle is headed directly towards the corner of a building and only makes contact with the passenger side. Out of seven small SUVs tested, IIHS deemed the 2016 Hyundai Tucson as the safest, issuing the SUV the only "good" rating in the group. Previously, IIHS did not include passenger overlap results as criteria for its Top Safety Pick+ award. However, because the Tucson outshined competitors by such an alarming margin, the agency is making passenger side overlap performance mandatory criteria for Top Safety Pick award judgment starting in 2018.
Do you need to protect your family with the latest safety technology available? Then come visit us at Hyundai of Plymouth, where we have a large selection of 2016 Tucson models available in multiple colors and trim levels. If you don't need the size of an SUV, but still want the safety technology Hyundai has to offer, take a look at our Hyundai model research page and get familiar with our other models. Have any more questions? Give us a call at (888) 480-3980 or use our online contact form.